12 Professionals Share Their Favourite Essential Oils & Blends For The Root Chakra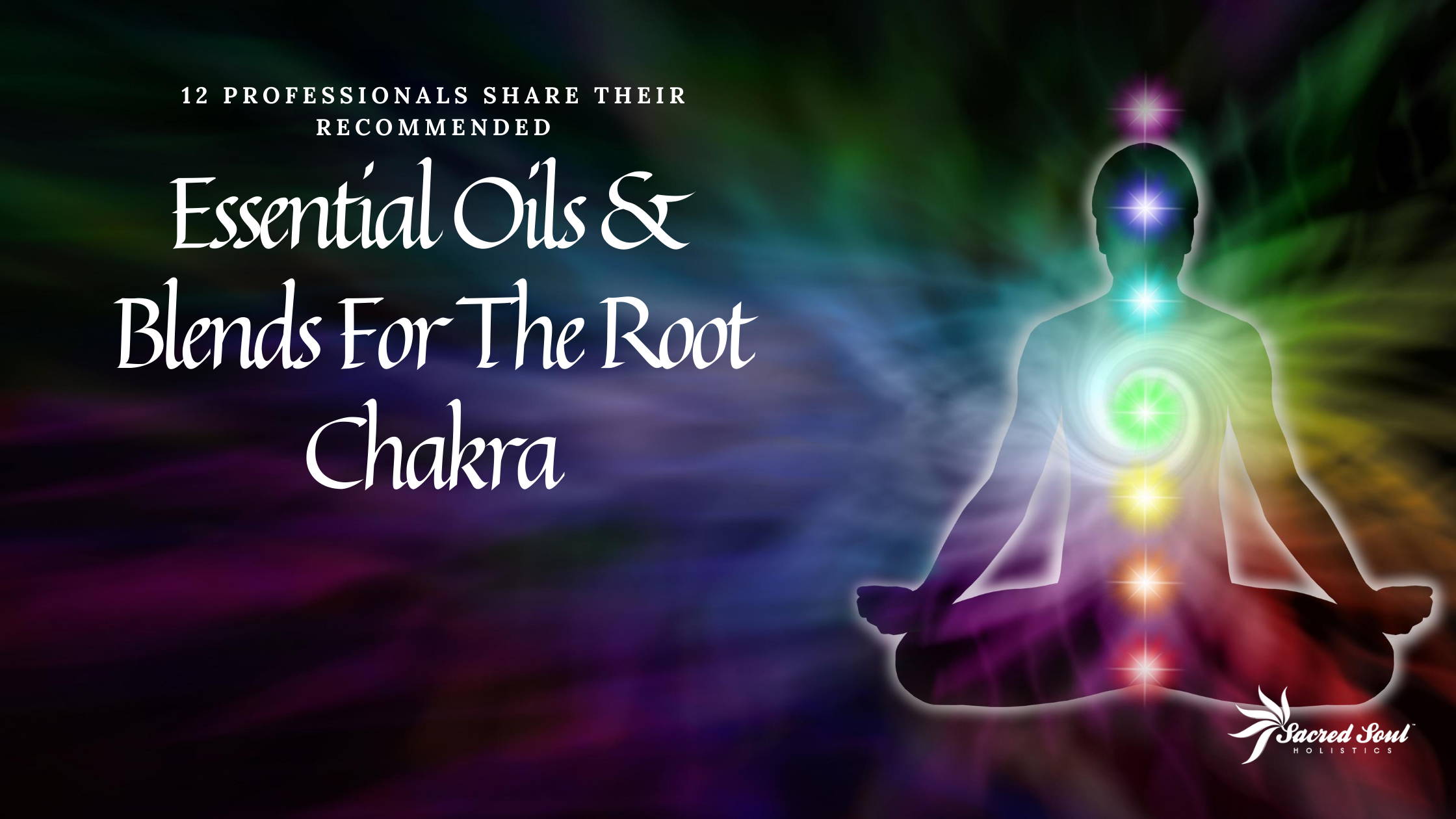 You know when your root chakra is healthy and balanced. You feel grounded, safe, secure and connected to Mother Earth.
Unfortunately for many of us, we feel disconnected, insecure and fearful. Feelings which often influence the physical body and may present as back and knee pain, digestive disorders and depression.
Healing and balancing the root chakra may take some time and isn't always easy. Luckily, essential oils can offer wonderful support and help you to work through your root chakra dysfunction so you can start to once again feel safe, secure and connected to friends, family and the world in which we live.
Thing is with essential oils... there's a LOT of them and when it comes to energy work, they all have different properties. Add to this the fact that different people respond better to different oils and you have a minefield of confusion.
Where do you start?
Luckily there are people out there who are experts in this field, so we asked 11 of them to share their recommendations of which essential oils and blends are good to use for the root chakra.
Knowing exactly which oils to focus on can save you a ton of time and experimentation so you can start your journey of healing off on the right foot with the right tools to support you.
---
#1: Elizabeth Ashley (AKA The Secret Healer)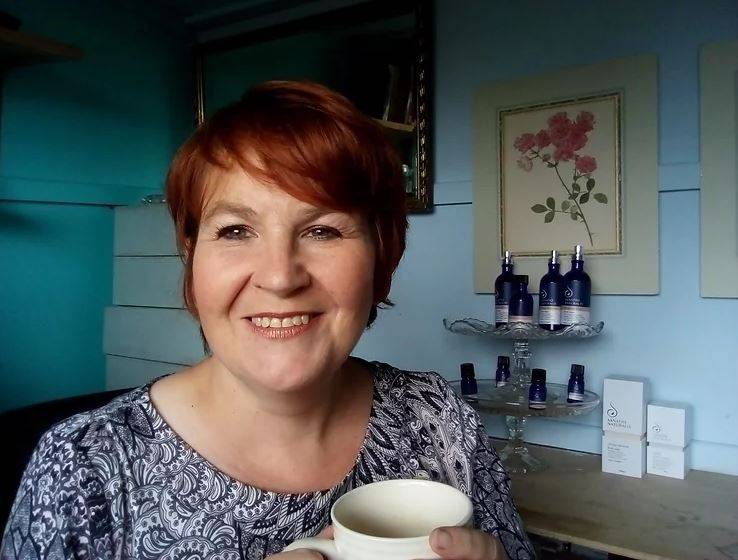 Website: https://www.thesecrethealer.co.uk/
YouTube | Facebook | Instagram
Author, NAHA Director, Chakra Healer and host of The Essential Oil Recipe Summit. Liz is the daughter of one of the first aromatherapists in the UK, a founding member and overseas speaker for the International Federation of Aromatherapists.
"I have four go-to oils for the root chakra"
The root chakra is the foundation for our basest instincts and feelings of security. When power wanes here, it becomes difficult for kundalini to rise and nourish any of the other chakra structures.
Since each chakra not only fortifies us emotionally and spiritually, but also connects with internal organs too, it is vital that this chakra, more than any other, receives regular attention and care.
In these times of changability and stress, it is extremely easy to become hyper- energetically charged inside our heads. Paying attention to the root chakra draws the energy down from the brain and into the physical body, making us feel more grounded, pragmatic and reassured.
I have four go to oils for the root chakra. I adore the basso profundo energy of Vetiver, and how it makes us feel so tranquil inside. It feels like gentle velvet stroking away the stresses of the day.
Myrrh, rather than having the bitter taste that people use to describe it, feels like the sweetest solace to me. Sublimely sacred, it nurtures and cossets us and helps us weather the fiercest storm. I love how, in the winter, my bottle becomes thick with the resin, and almost too viscous to come out of the bottle, reminding me just how solid the energy of myrrh can be. Imagine that gum fixing you to the floor and concreting structures of familiarity and security around you. There is something about myrrh that feels very much like home.
Turmeric is a very new addition to my box, and yet I was a convert the moment I drew it. There is a delicious sense of nothingness to it, like an empty and vacuous shell, with a warm blanket of nothingness drawn over. On days where the mind will not stop chattering turmeric, gives blissful and enduring release.
Patchouli, I feel gets a bad rap, and it is such an under utilised oil. Often judged by the synthetic versions used by hippies and bikers of the 70s, if you are not keen on the fragrance I would beg of you to consider sniffing again. Patchouli draws the energy down into the body and anchors it at the sacral chakra and at the root. Deliciously seductive, languorous and inviting, it's a powerful ally for feelings of fear especially when those manifest at toileting issues in children or as sexual or gynaecological issues later in life.
Lastly, when nothing else will do, when the mind cannot give in or the spirit will not sleep, I bring in the big guns to switch everything off. Valerian, particularly Indian Valerian also known at Tagara is the powerful off switch especially when you want to sleep. Used alone, it has the unenviable trait of stinking like old men's feet, so I tend to blend with orange, geranium or rose to make an exquisite busy day's end.
---
#2: Marie Wayte (MIFA, CNHC) From Rosewood Therapy Clinic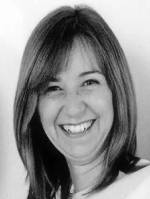 Website: https://www.rosewoodtherapyclinic.co.uk/
Marie has over 25 years experience and is the Principal Lecturer in Aromatherapy at Rosewood Aromatherapy College, where she teaches the IFA Aromatherapy Massage Diploma and also post graduate CPD courses. She also owns Rosewood Therapy Clinic offering a range of holistic therapies.
"As the base chakra is linked to physical energy, primitive instincts and the need for survival, it makes sense that essential oils which would support it are grounding, centring and earthy."
Patchouli or vetiver in a blend with ginger and frankincense could be a good combination for this chakra.
Vetiver is very balancing and grounding and can encourage a sense of belonging which may be absent if the base chakra is unbalanced.
Patchouli is also grounding but, in addition, can assist in cases of overthinking.
Ginger can impart feelings of security, especially where there is a sense of fighting for survival.
Lastly, frankincense, and although this oil is not as earthy as the others, it is still grounding and also calming. It has links with the crown chakra, so in this blend helps to promote balance.
Salvatore Battaglia has launched a very useful book this year called 'Aromatherapy and Chakras' for anyone wanting to learn more.
---
#3: Sherrie Griffin, Mind-Body Coach, Reiki Master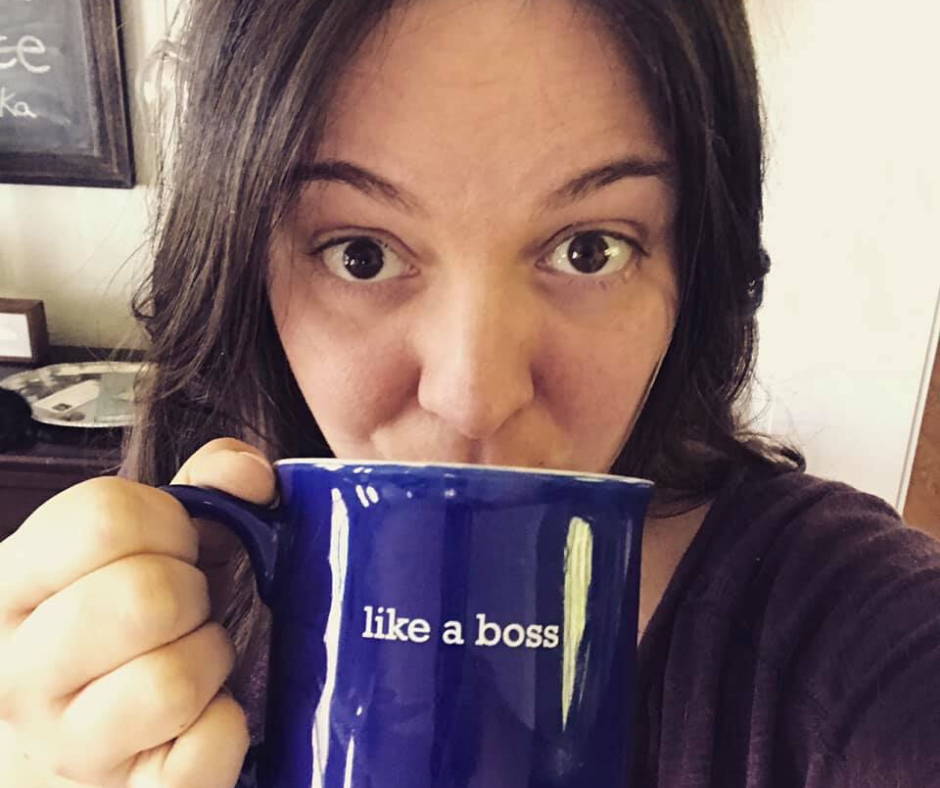 "I always tell all of my clients that the root chakra can benefit from grounding so any essential oils that are made from a tree or the roots of a plant can be helpful such as Cedarwood, Frankincense, Vetiver, Spruce, and Sandalwood."
They are best paired with an intention like "I am safe" or "I live in the present moment".
---
#4: Claire Staddon, Complementary Therapist, Reiki Master, Tutor & Psychic Reader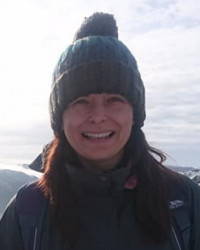 Website: https://www.akesowellbeing.co.uk/
Claire is a Complementary Therapist/Tutor, Reiki Master/Teacher and Psychic Reader with over eleven years' experience. She is also a registered member of the Federation of Holistic Therapists (FHT) and the National Association of Complementary Therapists in Hospice and Palliative Care
"Often I will simply use just one essential oil such as; Frankincense, Sandalwood or Palo Santo."
My main reason, I want a straightforward oil blend, no fuss, as often patients/clients are upset or in mental turmoil.
My belief is the single use 'grounds' them quicker/better, less stimulation on the olfactory system and mind.
Regarding oil blends...hmmm...that really depends on what else is being presented by the patient /client. But, I would say that either bergamot or lavender would more than likely be used in the concoctions.
---
#5: Diane O'Harro, ITEC Aromatherapist, Massage Therapist & Healer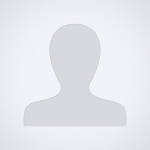 Email: holisticdiane@gmail.com
My interest in Aromatherapy started as a hobby over 15 years ago. The ITEC qualification & others followed whilst working at it on & off part-time, moonlighting if you like, over the years balancing varied employment, office work, hospitality etc.
Almost at once whilst massaging others, I discovered I have some "informal" healing ability. (Informal) as I can't define it "yet", but most people (some not ready) glow & feel something wonderfully special after experiencing it.
"I'm more accustomed to mixing blends after a personal consultation & looking into a clients' eyes, (mirror to the soul)"
As a very spiritual person, helping others in any small way has always felt like a great blessing and also a great motivator. The transferred energy circulates, passes on & travels around the cosmos.
More recently for the past 18 months I have been working as a therapist, until the coronavirus hit us all. The government have allowed most therapists back to work using PPE. However, I found the face shield/mask a bit uncomfortable, a struggle in fact (felt like Darth Vader and claustrophobic) so have put that on hold for a while. Occasionally massaging a friend to keep my hand in whilst seeking other employment in the meantime.
Now to your question, a blend for the Root Chakra?
I'm more accustomed to mixing blends after a personal consultation & looking into a clients' eyes, (mirror to the soul), but I'll do my best…
Ylang Ylang - emotionally uplifting, energising & aids fatigue with a wonderful smell. An aphrodisiac & [great to lift your mood].
Frankincense - Energetic, comforting & calming on the emotions. Grounding & encouraging to breathe deeply. And all so spiritual.
Vetiver - Deeply relaxing & quite sedating, aids stress, calms you down. Muscular aches & pains.
Once a person is breathing deeply & calmed right down, it helps clear the mind & puts them in touch with themselves, that is, what's going on in the inside. It takes away the initial feelings of panic and the person can then better put things into prospective.
---
#6: Tina Mason, AOC qualified Aromatherapist and ESIPF Registered Scientific Aromatherapist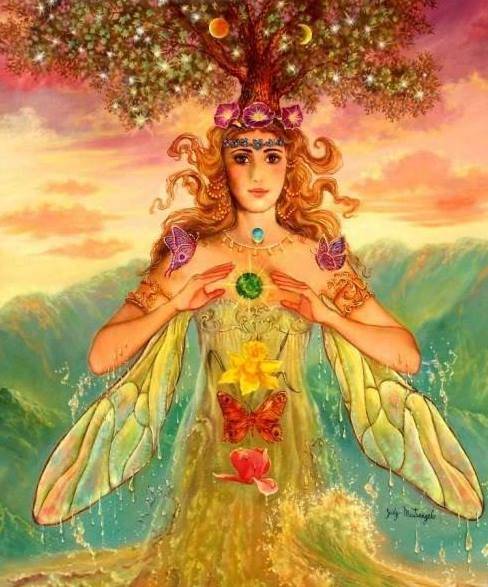 Website: http://www.woodberrys-of-walton.co.uk/
Woodberry's of Walton is an Integrated Centre for Holistic Therapies and Training, offering over 150 different Western and Eastern Holistic Treatments.
Tina is an AOC qualified aromatherapist as well as an ESIPF registered scientific aromatherapist and has an extensive list of other qualifications to her name also.
"I would consider using, for the root chakra, any Essential Oils which are warming and those which are classed as base notes."
To specify exactly, which ones, would mean sending you a long list of names of essential oils, which I'm sure you and qualified practitioners would know already.
Besides which, it would all be dependent on the consultation with the client and the outcomes from that consultation, which blend of oils would be chosen, as there may be other factors which need to be considered and included within the blend.
---
#7: Jemma Brannigan, Reiki Master, Aromatherapist and Chakra Healer (Including Animal Chakra Balancing)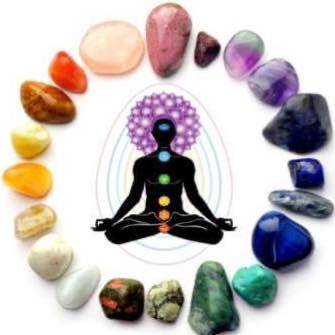 Website: https://therainbowhealingroom.weebly.com/
The "Rainbow" connection shines in many aspects - such as chakras, rainbow spectrum of food, crystal therapy, colour therapy, and links up with our sound therapy, aromatherapy, and others.
Through The Rainbow Healing Room, Jemma offers reiki treatments, universal energy healing and chakra balancing for both humans and animals, empath support and others related therapies.
"For grounding and working with physical and emotional imbalances, the oils I use for the root chakra are Ylang Ylang, geranium, cedar wood, black pepper and frankincense."
---
#8: Hayley Merrick, Natural Health, Fertility & Menstrual Cycle Practitioner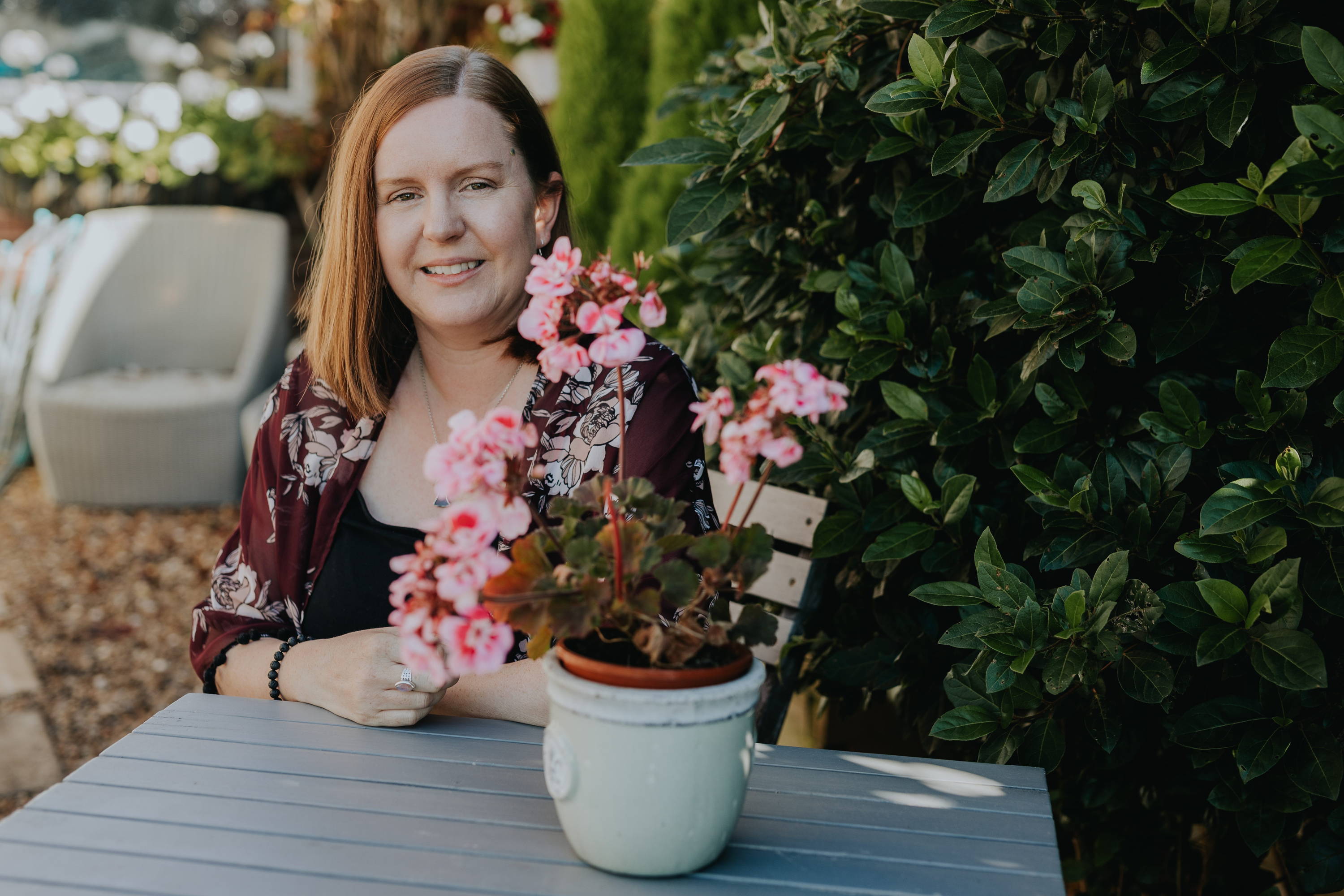 Website: http://www.loveyourcycles.co.uk
Hayley is a Women's Natural Health Practitioner, providing online appointments and specialising in menstruation and reproductive health. She has worked in healthcare for 18 years, 10 of those being a nurse in ICU, gynaecology, surgical wards and occupational health where she supported woman with fertility, menstrual and hormonal issues in the workplace. Hayley uses the techniques she supports clients with herself, such as menstrual awareness, cycle charting, connecting with the luna phases, womb healing and blessing, feminine energy healing, women's herbs, aromatherapy, reflexology and flower remedies. Hayley is the proud mum to a gorgeous little boy, who keeps her on her toes! When she's not working with her amazing clients you can find her drinking tea, loving her plants and herb garden and getting out for walks with her little boy in his pushchair.
"For me definitely patchouli, cedarwood, rose, frankincense."
---
#9: Margaret Solomon, Professional Aromatherapist, Massage Therapist, Reiki Master & Teacher

Website: http://innerharmoni.com/
Email: margaret@innerharmoni.com
Margaret leads a team working with individuals, groups and corporate clients to combat the negative effects of stress. She has over 15 years experience as a holistic practitioner, helping people achieve a healthy mind-body connection and create balance and inner calm... the perfect antidote to the stresses of modern life.
"Grounding in aromatherapy is to connect with the now, physically, spiritually, mentally, emotionally and energetically rooted."
Root Chakra: Muladhara
Element: earth, Colour: red, Emotion: stillness, Endocrine gland: adrenals, Psychological function: survival, Area Governed: kidney and spinal column.
---
Essential oils
Frankincense: Base note, emotionally calming and being in the present
Patchouli: Base note, nervous system balance
Myrrh: Middle note, spirituality
Rosewood:

Top note, settles emotions and calms the mind

Vetiver: Base note, known as the Oil of Tranquillity
Cedarwood: Base note, comforting yet reviving
Mediation Diffuser Blend
2 drops Rosewood
2 drops Cedarwood
2 drops Frankincense
 Foot Massage Blend
7 drops Cedarwood
7 drops Frankincense
5 drops Vetiver
2 tablespoons of coconut oil
Relaxing Bath Blend
20 drops Vetiver
20 drops Patchouli
20 drops Cedarwood
¼ cup of coconut oil
Roll on Blend
10 drops Myrrh
7 drops Patchouli
5 drops Cedarwood
Fill with light coconut oil
---
#10: Naomi Sato, Holistic Therapist & Experienced Body Worker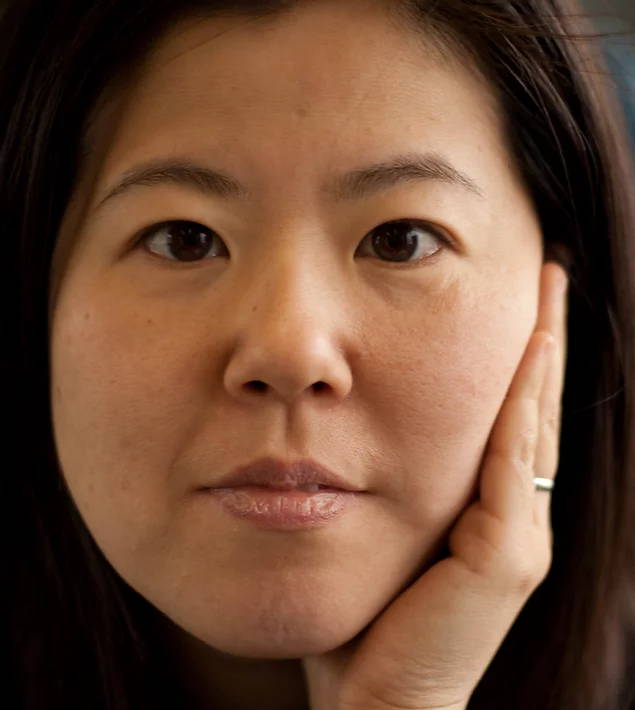 Website: http://naomisato.co.uk/
Email: naomi@naomisato.co.uk
Naomi is a holistic therapist with over 8 years professional experience. An experienced body worker who has developed her own style, she is passionate about working with the body and mind and continues to develop her therapeutic skills in accordance with the latest standards.
"Lavender, Vetiver & Cypress. They are very woody oils connecting to our Earth and Lavender helps to balance the woody smells"
---
#11: Michele Leathley, Energy Healer, Reiki Master, Crystal Healer, Meditation Instructor & Life Activation Practitioner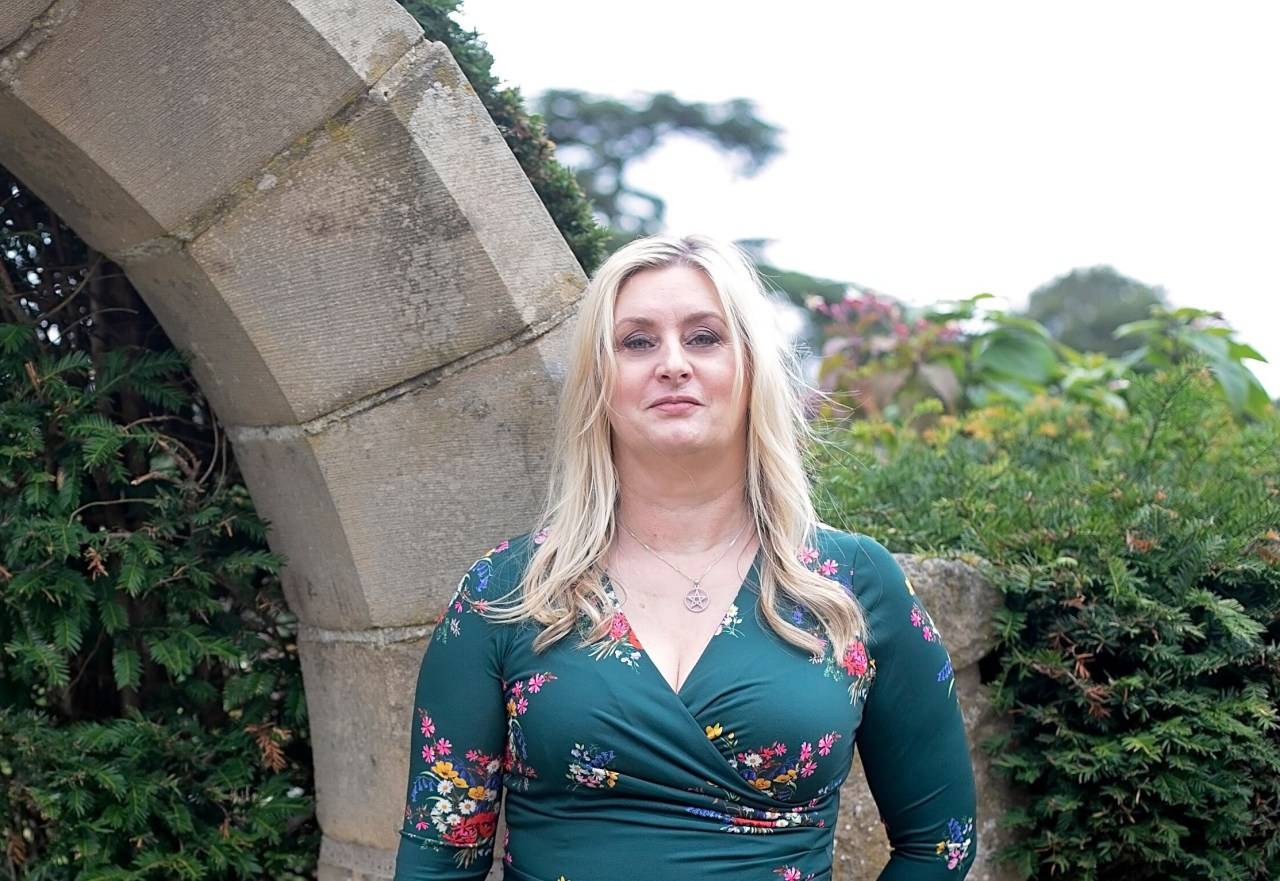 Website: https://michele-leathley.com/
Michele helps people to energise their body, balance emotions and calm their mind using ancient and sacred healing methods. Michele is also a Life Activation Practitioner. This is a unique healing session which reactivates your spiritual divine blueprint – who you were before all the negative thoughts, emotions and traumas were stored in you. It's like a factory reset for your mind, body & soul and supports you achieving your full potential in life.
"I use Cedarwood and Frankincense for the root chakra. They're both great for grounding and healing."
We actually have a huge cedar tree in our garden at the castle, my healing studio looks out on to it. Ancient and majestic...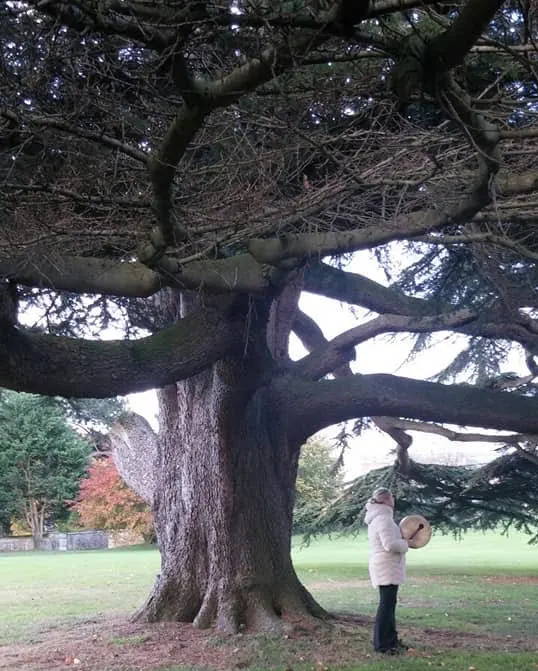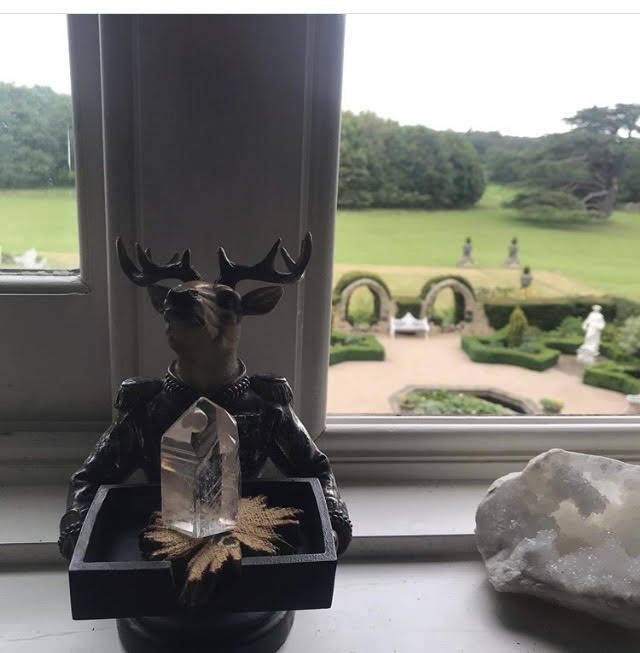 ---
#12: Helena Underwood, Holistic Therapist, Reiki Master, Reflexologist, Massage Therapist & Aromatherapist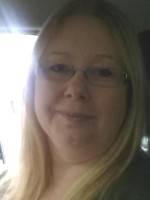 Website: https://www.bournvilletherapycentre.com/
Email: bournvilletherapies@gmail.com
Helena is a holistic therapist and member of the CTHA and FHT with several professional qualifications and years of experience. As a holistic therapist, she aims for mental, physical and emotional balance with her clients and works with children as well as adults.
"Regarding the essential oils I would recommend use of
Cedarwood (Himalayan) and/or Black Pepper"
Cedarwood Himalayan (Cedrus deodora)
The extract from cedar trees is an excellent grounding oil for any meditation work. It is powerful yet subtle. It connects especially to the energy of the Earth and the Earth sustains our basic needs, survival. This makes is vital to be energetically connected and harmonised with earth/root chakra energy.
It supports calming of the mind, inviting peaceful thoughts. It provides protection and purification.

Black Pepper (Piper nigrum)
This oil has great physical and energetic benefits.
It helps its recipient to overcome worry and anxieties connected with the root chakra. It energetically lessens resistance to change helping us get unstuck and eases the change of behaviour patterns we wish to change or develop.
It is also historically known for having aphrodisiac effects associated with the root chakra.
Physically it supports the function of the central nervous system, some glands, the thyroid and thymus, and also the spleen.
It helps to create a stronger bond with spirit that is understood to diminish anxiety around challenging life experiences that make us feel powerless, allowing/supporting re-connection and change.
---
Can you recommend any essential oils or blends for the Root Chakra?
We want to say a HUGE thanks to everyone who contributed to this post. You've recommended some amazing essential oils and blends to use when working with the Root Chakra... lots of inspiration to help people seeking balance.
Now it's over to you, our readers and fellow Sacred Souls. If we may please ask 2 things:
If you found this post useful, it would mean the world if you would give it a share so it may help someone else who might find value from it.

What essential oils or blends would you recommend to support the root chakra? Post a comment below with your recommendations 👇
P.S If you're interested in Chakras and energy work, you might want to check out our in depth guide to healing and balancing the chakras
---